Hi everyone!
I am relesing an update of my screenpack.
This version holds more characters, around 136.
Hope you like it, everything is animated: title, select, versus and option menu.
It's simple but nice IMO.
Here are some shots:
Title screen: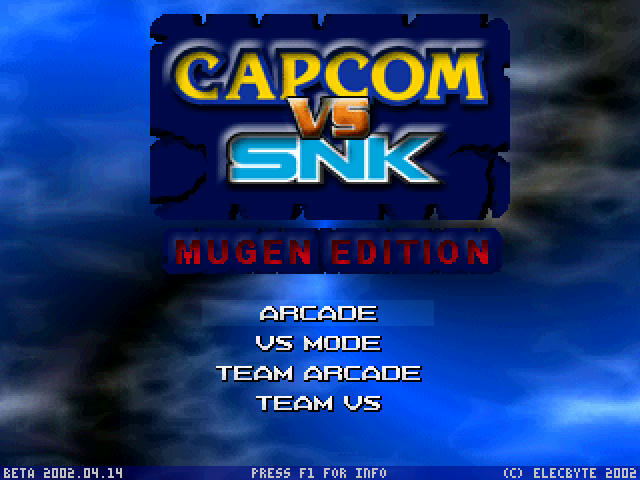 Select screen: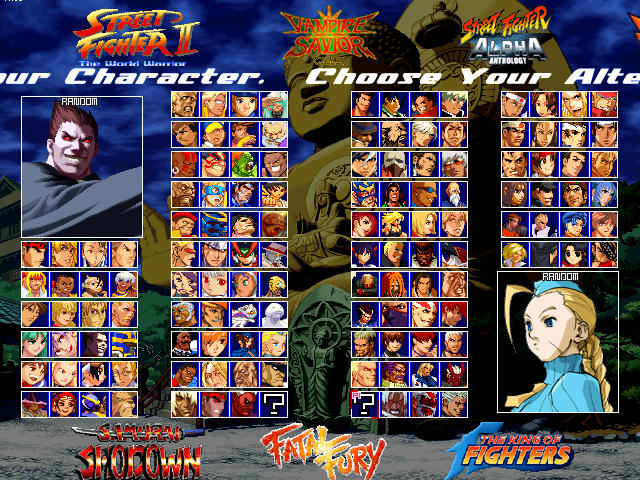 Vs screen (with sliding doors) :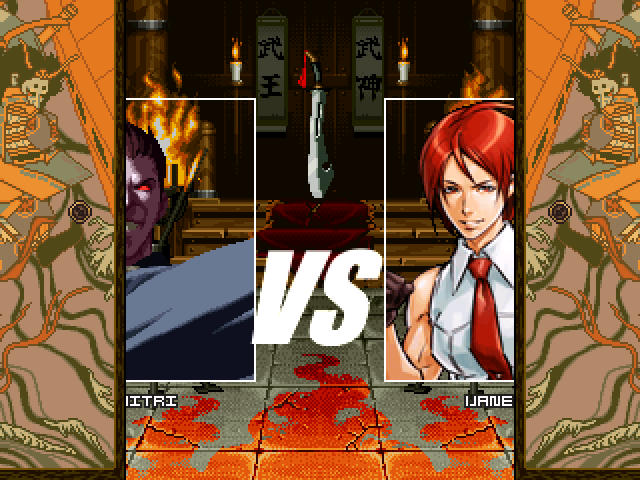 DOWNLOAD:
http://www.mediafire.com/file/mdnxhwnyyki/Cap_VS_Snk-Mugen_Edition.rar
Enjoy!